10 Ft. Shipping Containers
Shipping Container Pros is the place to go when you need to find a high quality 10' shipping container. Whether you are looking to rent a 10' container, or you are trying to find a used 10ft shipping container to buy, ShippingContainerPros.com is your number one resource. You'll find everything you need to know before renting or buying a 10' cargo shipping container right here on this page.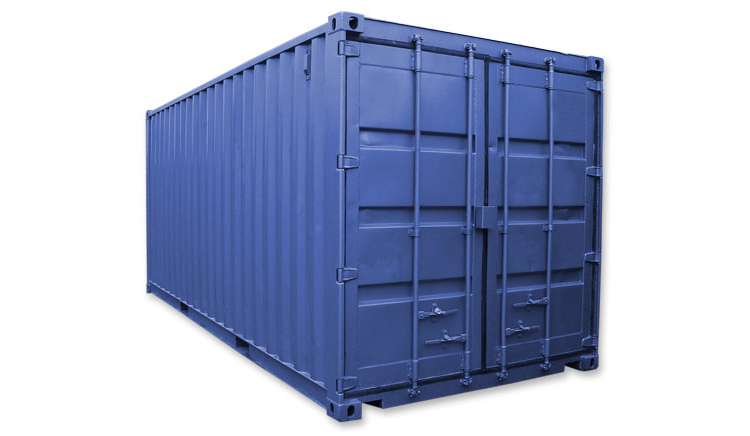 10 Ft. Shipping Container Costs & Pricing
Here at ShippingContainerPros.com we know that our customers like having multiple options, and that's exactly what you'll get. Here are the different types of 10' storage containers available along with different financing options: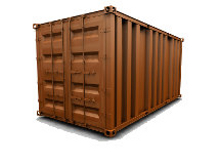 10Ft Shipping Container Rental - Starting at $75 / Month
Low monthly payments and short or long term durations make 10' storage container rentals an affordable, convenient option for on-site storage. Check out the detailed shipping container rental guide for more information about the rental process.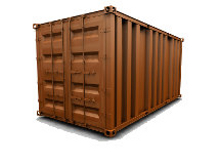 10 Ft Shipping Container Lease - Starting at $50 / Month
With 10' cargo container leasing you get the best of both worlds. You get low monthly fees (usually depends on the duration of the contract and if you put money down up-front), as well as the option to purchase or pay off your container after the contract is up.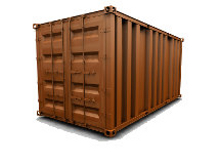 10' Shipping Container For Sale - Starting at $1,700
Purchasing a new 10 foot container (often called one trip containers as well), ensures that you get a storage container that's in brand new condition. Pricing varies depending on your location, as well as the features you're looking for.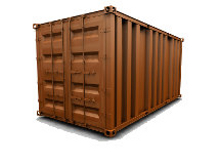 Used 10 Ft Shipping Container - Starting at $899
Pre-owned or refurbished 10ft containers are a great option for those looking to save some money, while also getting high quality, secure on-site storage. Pricing depends on various factors but it's primarily due to the condition of the container. Used containers are sold as is, IICL-5, Cargo Worthy, Grade A (wind/water tight) and refurbished/reconditioned. Check out the used shipping container guide for more information.
10Ft Shipping Container Dimensions
Exterior Length: 10'
Exterior Width: 8'
Exterior Height: 8' 6"
Interior Length: 9' 2"
Interior Width: 7' 7"
Interior Height: 7' 9"
Interior Capacity: 560 cubic feet
Interior Sq Ft: 72 sq. ft.
10' Intermodal Container Weight & Capacity Specifications
Max Gross Weight: 1.5 tons
Tare Weight: 2,870lbs, 1,300kg
Payload: 22,040lbs, 10,000kg
Container Features
Secure Locking Systems
Wind & Waterproof
All Steel Construction
Swinging Doors (Roll Up Optional)