40 Ft. Shipping Containers
40ft cargo shipping containers are the most common type that you will often see on large cargo ships. They are 40 feet long 8 feet wide and are 8.5 ft high, although you can often 9.5 ft tall high cube shipping containers as well. 40 foot containers have transformed the shipping industry, and are an excellent, affordable and convenient way to store things. Shipping containers are constructed with durable steel and are designed to be wind and waterproof making them a great way to safely store things outdoors.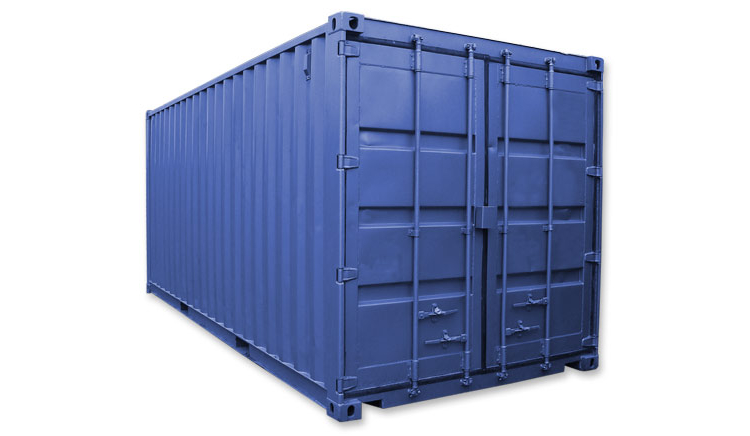 40 Ft. Shipping Container Costs & Pricing
40 ft storage containers come with a variety of different financing options, and pricing as well. Prices primarily vary depending on your location, condition of the container and features you need. Here is a breakdown of costs for 40' cargo containers: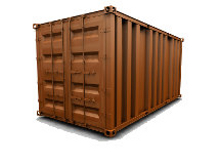 40Ft Shipping Container Rental - Starting at $105 / Month
If you are looking for the most flexible, affordable solution, then 40' storage container rentals are exactly what you need. Low rates, large capacity, long or short term contracts and top of the line, and excellent security are just a few reasons that make renting a 40' shipping container a great choice.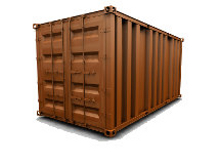 40 Ft Shipping Container Lease - Starting at $60 / Month
Leasing a 40' storage container enables you to lock in a low rate on a long-term storage solution while at the same time giving you many of the same benefits of purchasing the container.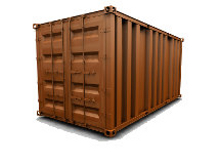 40' Shipping Container For Sale - Starting at $3,200
While they are often in limited supply and difficult to find, purchasing a 40ft cargo storage container is an affordable and extremely convenient choice for storing your things.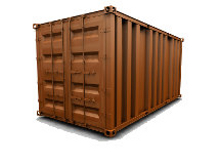 Used 40 Ft Shipping Container - Starting at $999
Pricing for a used 40 foot container primarily depends on the condition of the unit. Used shipping containers come in many different conditions including as-is, cargo worthy, grade a (wind/waterproof), IICL-5 and reconditioned or refurbished. As with new units, used 40' containers for sale are often in limited supply and difficult to find.
40Ft Shipping Container Dimensions
Exterior Length: 40 feet
Exterior Width: 8 ft.
Exterior Height: 8' 6"
Interior Length: 39' 5"
Interior Width: 7'8"
Interior Height: 7' 9 7/8"
Interior Capacity: 2,350 sq. ft.
40' Intermodal Container Weight & Capacity Specifications
Max Gross Weight: 67,200 lbs
Tare Weight: 8,000 lbs.
Payload: 59,200 lbs.
Container Features
Secure Locking Systems
Wind & Waterproof
All Steel Construction
Swinging Doors (Roll Up Optional)