20 Ft. Shipping Containers
Whether you want to rent a 20' shipping container to safely store some equipment on a jobsite, or you'd like to buy a used 20ft container, ShippingContainerPros.com has the solutions you're looking for. 20ft shipping containers are great for a variety of applications including inventory storage, jobsite storage, guard shacks, emergency shelters and more. If you have enough space for it on your property, 20 foot cargo shipping containers are a great option for those that would like the convenience of onsite storage units.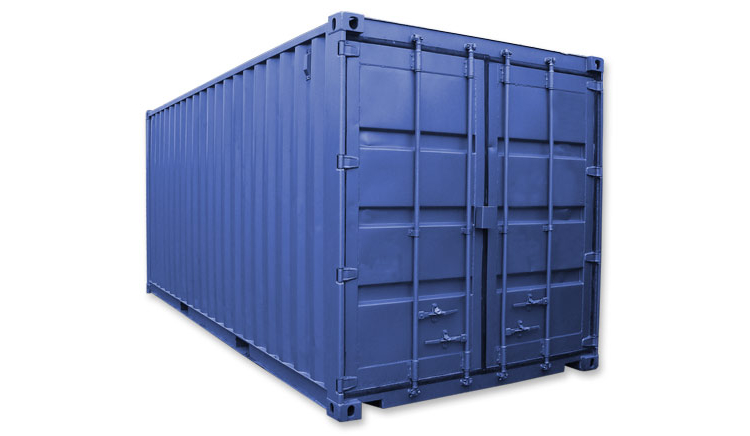 20 Ft. Shipping Container Costs & Pricing
20 foot units offer ample storage space while at the same time offer affordable and convenient on-site storage. Check out the different options and financing solutions you have with 20ft units: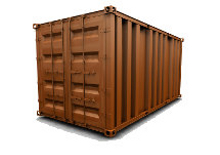 20Ft Shipping Container Rental - Starting at $90 / Month
Starting under $100 per month, renting a 20' storage container is extremely affordable. Choose from both long-term and short term 20' portable storage container rentals.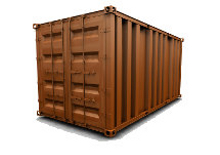 20 Ft Shipping Container Lease - Starting at $55 / Month
Leasing a 20ft cargo shipping container is a great option for those who aren't sure if they want to purchase, or for those that don't want to spend all the money up-front. Leasing a container combines the advantages of low monthly rates that come with rentals and the ownership that comes with purchasing a container.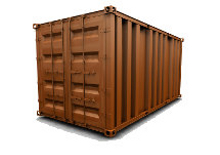 20' Shipping Container For Sale - Starting at $2,700
Pricing for 20' cargo containers largely depends on where you are located, the features you'd like, and availability. Optional features include racking and shelving systems, easy access ramps, air vents and ventilation systems, refrigeration, window/door cutouts and more.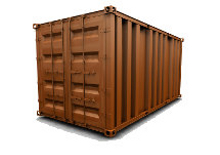 Used 20 Ft Shipping Container - Starting at $1,499
Used 20 foot containers are a great option for those looking to save some money while also getting many of the same benefits of purchasing a new unit. Refurbished, used 20' shipping containers are wind and waterproof and come with new paint jobs and have advanced locking systems standard. Some containers may be sold as-is, which may or may not be wind/waterproof, it just depends on the specific unit.
20Ft Shipping Container Dimensions
Exterior Length: 20'
Exterior Width: 8 Ft.
Exterior Height: 8 ft. 6 in.
Interior Length: 19' 3"
Interior Width: 7' 8"
Interior Height: 7' 9 7/8"
Door Opening: 7'8" Wide x 7'5" High
Interior Capacity: 1,165 cu. ft.
20' Intermodal Container Weight & Capacity Specifications
Max Gross Weight: 67,200 lbs.
Tare Weight: 5,050 lbs
Payload: 62,150 lbs.
Container Features
Secure Locking Systems
Wind & Waterproof
All Steel Construction
Swinging Doors (Roll Up Optional)